Upcoming Events
Thank you to our National Rebuilding Day 2017 Sponsors!
George Preston Marshall Foundation
Del Ray Business Association
Del Ray United Methodist Church
Structural Engineers Association of Metro Washington
St. James United Methodist Church
Christ Church
Immanuel Bible Church
St. Paul Episcopal
Sydenstricker United Methodist Church
Kearney & Co.
USAWOA Lord Fairfax
Community Praise Church
Rotary of Alexandria
Alexandria Swimming Masters
West Potomac High School Hispanic Club
RSVP Fairfax
Northern Virginia Association of Realtors 
Thank you to our Raise a Roof 2016 Sponsors & Attendees!
At our Raise a Roof event, 160 revelers joined us in celebrating the accomplishments of Bill Berridge, Premiere Works, Fairlington United Methodist Church, and nearly 1,000 other volunteers!    
With everyone's support, we raised $50,000 to help create and preserve housing affordability for our vulnerable neighbors.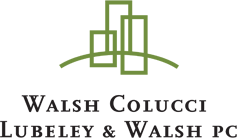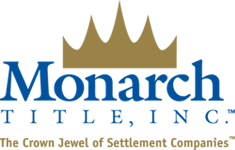 News
Providing Homeless Vets with Housing: January 2016
Rebuilding Together Alexandria partnered with New Hope Housing and the City of Alexandria to upgrade and repair a three-bedroom townhouse, which is now occupied by three formerly homeless Army veterans.  Read more.
Comcast Newsmakers: October 2015
Katharine Dixon, President and CEO, speaks with Elena Russo from Comcast News about not only creating and preserving affordable housing, but how to revitalize and stimulate their community.
Raise A Roof: Annual Fundraising Event Raises More than $30,000: September 2015
On September 24, 2015, 157 revelers joined our annual fundraising event at Port City Brewing, helping us raise more than $30,000 to help homeowners in need. Honored for their outstanding commitment to Rebuilding Together were Volunteer of the Year—Eric Weiss; Lifetime Achievement—Jeffrey Feller; and Partner of the Year—Fannie Mae.
Many thanks to our sponsors for making this event such a huge success: Wells Fargo, Burke & Herbert Bank, McLaughlin Ryder, Navy Federal Credit Union, Walsh Colucci Lubeley & Walsh, PC, Focus Data Solutions, Clarke & Sampson, McEnearney Associates, RC Fields & Associates, John Marshall Bank, Kathmar Construction, Lane Construction, Potomac Yards, Simpson Development, and United Air Temp.
Dominion Teams up with Rebuilding Together: July 2015
Fifteen volunteers from Dominion were armed with drills and hammers, faucets and p-traps, grab bars and paint to help Mrs. M. live in a safer, healthier home. Projects included replacing rotted fascia board, installing new gutters, replacing door handles, installing new sink faucets and grab bars, and more. Read more.
Fire Fighter, Veteran, and Wells Fargo Recognized by Rebuilding Together Alexandria as Outstanding Volunteer Partners: November 2014
Three outstanding volunteer partners recently received Raise the Roof Awards from Rebuilding Together Alexandria:
Volunteer of the Year: Brent Crabtree
Lifetime Achievement Award: Bill Kehoe
Philanthropic Corporation of the Year: Wells Fargo
Comcast Newsmakers: June 2, 2014
Elena Russo from Comcast News speaks with Katharine Dixon, President and CEO, about making home ownership affordable by keeping low income families in their homes and fixing up foreclosed properties and selling them to low income families.
Newsletter Archive
Summer 2017: This spring, more than 700 volunteers scattered throughout, the City to help hundreds of residents live in safe and healthy homes, during this, our 30th year of service! Read more.
Spring 2017: As we celebrate our 30th National Rebuilding Day this April, with nearly 2,100 projects under our tool belts...Read more.
Winter 2016: At 2016's Raise a Roof event 160 revelers helped raise $50K to help create & preserve housing affordability for our vulnerable neighbors! Read more.
Summer 2016: 2016's Raise a Roof is right around the corner! Join us on Thursday, September 22nd at Port City Brewing Company! Read more.
Spring 2016: Last month, more than 700 volunteers scattered throughout the City to help hundreds of residents live in safe and healthy homes! Read more.
Winter 2016: Find out how to join or sponsor us for National Rebuilding Day, and meet one of our clients, Bernadette. Read more.
Fall 2015: Learn more about the critical role our volunteers play in the organization and the impact A Home Of Your Own has had on City residents. Read more.
Spring 2015: Take a look at the fantastic work our army of volunteers accomplished around the City of Alexandria on National Rebuilding Day in April. Read more.